Price Drop!

Retail Price $189.95

Sale Price

Sopras Sub

Freddo 5mm

Jumpsuit

Freddo is a universal suit. It is a jumpsuit for both cold and warm waters. One-piece jumpsuit, with single lined seals to wrist and ankle and zip at the back. Supratex at shoulder and knee level.

Retail: $189.95

Special $119.95

All Sizes Now Available

While Supplies Last
Quick Links


Sealife Photo Seminar and Underwater Photography Specialty with "Liz Logan"
February 14th and 15th
Save the Date!
Come join us for this unique opportunity to learn about Sealife Photography from Liz Logan.
Liz works closely with the Sealife design and engineering team and happens to be an exceptional underwater photographer and instructor. We are extremely fortunate to have Liz work with us/you for this very rare offering!
She will be conducting a FREE Underwater Photography Seminar Friday Evening (Feb 14th, 6:30-7:30 pm).
Then Saturday Morning (February 15th, 7:30 am) Liz, in cooperation with Dixie Divers, will be conducting a PADI Digital Underwater Photography Specialty Class. You will be learning directly from the manufacturers representative! The Class will include 2 dives off our boat (The Lady-Go-Diver), and the tanks for the dives. The cost for the class will be $199 plus books.
Spots for this incredible oppurtunity are limited so please call now to reserve your spots!
Dive the Hydro Atlantic with us
Saturday, February 15th in the Afternoon.

We are heading out to the ever popular Technical dive Site "The Hydro Atlantic" February 15th at 1:30pm (12:30 pm check-in at the shop).

This is one of our favorite sites in the area, with plenty of life and great penetration possibilities for all you overhead environment divers.
Here is a little bit about the wreck:

December 7, 1987, a ship of huge proportions sank in a storm just one mile east of the Boca Raton Inlet. The ship was being towed to Brownsville, Texas where it was to be salvaged. Instead it sank on our door step and was discovered one month later by Captain David Turbeville. Today the Hydro Atlantic is considered to be one of the 10 best dives in the United States. Lying in 172 feet of water, the 320 foot long freighter is a real ship wreck, not a diver prepared, artificial reef wreck. A huge crane stands mid ship, with one of the ship's main anchors at its base. The winch is still on the bow and the engine is still in the engine room. This is a real wreck! Her deck is still crowded with equipment. Pipes that traverses the old hull from one pump to another. Cranes and giant winches still laden with cables.
Certified Technical Divers Only
(or Technical Students with their Instructors)
Please call us to make a reservation 954-420-0099
Join Dixie Divers at the "Blue Wild Expo"
Broward County Convention Center, Ft Lauderdale, Florida
(strict security - photo ID required - license or passport)
http://www.ftlauderdalecc.com/broward-directions.htm
Saturday February 22 -- 10:00 am to 7:00 pm
Sunday February 23 -- 10:00 am to 7:00 pm
$20/day, cash only, ATM on site
Includes free admission to Saturday Party
Children 14 or under are free
Whites Drysuit Demo Day!
March 1st, 1:00pm
Aqua Lung and Whites Manufacturing will be joining Dixie Divers March 1st at 1:00 to 3:00 pm for a Demo Day, featuring The Whites Fusion Drysuit Line. There will be a Drysuit
Instructor on hand in the pool too guide you through the features and basic functionality of these amazing suits. So bring your BCD with you and try these suits out!
Dixie Divers Offers the PADI Drysuit Speciality course for $199 plus books, includes classroom training, pool session, and two open water dives off out boat "The Lady-Go-Diver!"
PADI Cavern
Certification
Class
Have you ever been Diving with Manatees?
Here is your chance!


We are heading once again to the land of the Manatees.
This time of year the Manatees gather in the warm springs of Northern Florida.
We are traveling to Crystal River on the 7th of March and checking in at our favorite place "The Crystal River Lodge."
Then after a nice night's rest we are starting bright and early Saturday morning on our quest to find and swim with these magical animals. We are planning on two trips and returning Sunday afternoon.
We are also taking the Dixie Diver Van, so if you want to leave the driving to us and relax, we are charging $30.00 per person for the transportation.


The dives will be $50.00 per trip, so $100 for both outings, and accommodations are not included.

We will be conducting PADI Cavern Classes while we are there at King Spring for those that are interested in learning overhead enviroment techniques as applied in cavern diving. The Class is $199.00 per person. If interested in the class please contact the shop prior to make sure you have everything you need!


We have limited room for this outing, so be sure and reserve your spots today.
Call the Shop at (954)420-0009
There is consumer level technology, then space age technology most consumers do not have access to, then there is the Gopro Hero 3+ which is literally changing the way the world looks at us!
Learn how to capture big and small chapters in your life with stunning resolution effortlessly, then share them with your friends and family.
Many divers are turned off of underwater imaging because even after spending a lot of money and time trying to learn how it works the results are mediocre. With the Gopro 3+ your grandma can be a Hero without even reading the manual.
We will show you how to take this simple device and maximize its potential and leave your frustration behind as you become a Hero!
The focus is the Hero 3 and 3+ cameras but most information will also be beneficial to Hero 2 users.
Camera overview and accessories. The primary focus is on the 3 and 3+ but will also cover the 2.
Basic Functions - Optimum resolution, flipping the screen, video/camera capture settings & personalized set up.
Common problems - Most problems are easily avoidable. Bring a list of challenges and if we don't cover it...bring it up!
Perspective - Getting creative using your mind and maybe some accessories to get your friends saying "how did you get that shot"?
Downloading - Use your memory card or the build in WI-FI feature to download your images to your phone, tablet or computer.
Gopro App use - The App can control most features of your phone and assist you in many ways that are not realistic from the camera itself.
Gopro software for editing - During the class we will complete the seminar by actually building a short video together with the FREE software available from Gopro
RSVP is required. Contact to the shop to get enrolled.
Call the Shop at (954)420-0009
Free Spearfishing Seminar
Featuring Jim "Chiefy" Mathie
March 7th
Want to be an Underwater Hunter? Start Here!
Want to learn how to Spearfish? Have questions about how to get started? Want to put your hands on some of the best spearguns on the market? Have questions on what type of gun or features you need?
This is your chance to get those questions answered!
We are sponsoring a Free Spearfishing Seminar with purchase of Chiefy's book: The ABC's of Spearfishing ($24). March 7th at 5:30 pm we are offering a two hour seminar on Spearfishing, everything from regulations an
d fish behavior to cooking your catch. From 5:30 to 7:30 pm. you will be immersed in the philosophy of Spearfishing, ways to spot fish, hunting the reef, targets, and even how to safely chase a fish. Safety tips will also be suggested throughout the presentation. By the end of the two hours you will be fully aware and prepared to conquer a new world of Spearfishing. This seminar is excellent for beginners to those who have been Spearfishing their whole lives. Expand your mind and mark your calendars for March 7th and get a sense of the world of Spearfishing.

We have limited seating for the Seminar, so be sure and reserve your spots today.
Call the Shop at (954)420-0009
March 15th in the Afternoon
Dixie Divers is heading to Jupiter to look for these amazing Sharks! Along with a myriad of other Caribbean species.
This is the time of year that these animals come in to our waters, giving us the opportunity to view them in their natural habitat!
Studied by researchers for the past 11 years Jupiter, Florida is the place to see a unique aggregation of Lemon Sharks during the winter months. This protected species (their population is in decline) and their remora friends will fascinate anyone. So take the day off and join us! Two Tank Dive $79.00
Enriched Air (Nitrox) Divers Only Please.


This Trip will sell out fast so, be sure and reserve your spots today.
Call the Shop at (954)420-0009
Spring Clean Up Gear Yard Sale -
Equipment Exchange - March 22nd
Bring your scuba dive equipment to exchange, price accordingly and show to the dive community; you'll have a chance to sell or exchange for something else. This is a great opportunity to renew or refresh your scuba equipment and get rid of old equipment and get some extra cash. It will be all day Saturday March 22nd from 9:00 AM to 4:00 PM. We will also have live music, free soft drinks and hot dogs available for all participants. Sellers please bring chairs and small tables with any dive gear that you want to sell. Come out, have fun and meet new friends.


Call the Shop at (954)420-0009 for more details!
Lionfish Seminar
April 4th 6:00 - 7:30 pm
We are fortunate enough to have a Lionfish Seminar right here at Dixie Divers! This is a great opportunity and I hope everyone can make the date and mark it on their calendars.
We will be discussing the dramatic effects of lionfish all over the Carribeen and right here in our backyards. This will be a full house event and an RSVP is required.
It is advised that you RSVP to this meeting here.
Call the Shop at (954)420-0009 for more details!
Lionfish Derby and Cookout
Saturday April 5th 1:30PM Off our boat The Lady Go Diver
Calling All Divers!
Dixie Divers is announcing a Lionfish DERBY!
The invasive lion fish is taking over our reefs, with no natural predators in the area, the Lionfish is killing native species and reproducing rapidly. This is your chance to take the leap and start conquering the population! You can scuba dive or freediving using any method, spearfishing or netting, anything you can do to catch those Lionfish! First and second place prizes will be awarded to those with the two biggest Lionfish determined by weight. First and second place prizes will also be handed out to those with the most Lionfish on the boat. First place will receive a $50 Dixie Divers gift certificate. All contenders must dive with Nitrox, no need for fishing license, you are covered under our boat fishing license. Entre fee is $69 includes two-tank boat dives on the Lady Go Diver. Depending on the amount of people interested, there could be a second charter boat. It will be a two-tank dive going to two different locations. Winners of the contest will also be promoted in the media. This event is to take place April 5th, 2014, on the Saturday afternoon dive. The boat departs at 1:30 P.M and will arrive back to the dock around 5:30 P.M.
Then bring your catch back to Dixie Divers where we will be throwing a "back yard"style pool side cook out.
Space is limited, if you are interested email us back or call the shop at 954-420-0009 to make your reservation.
It will be a fun filled afternoon with diving, friends and of course protecting our reefs!
PADI Go Pro Night - Free Seminar Thursday April 11th at 6:30 PM.
Have you ever imagined yourself as a PADI Dive Master or Instructor? How great would it be to share your passion for diving with others? All while getting PAID to do what you love most!
We cordially invite you to join us for a very special PADI GO PRO Night! Everyday PADI Pros are living the dream through their local dive shops and even getting sand between their toes in exotic destinations. Can you picture yourself as a Dive Professional? Let us show you how make that dream a reality.
It's possible for you to step up and claim your place as a PADI PRO. On Thursday April 11th at 6:30 PM Mike Kurczewski, Florida PADI representative will speak along with Dixie Divers staff of professionals will share their experiences and wisdom with you. Social time will start the meeting following the presentation by the Professionals. We will also provide free pizza and refreshments after the presentation. This is a great opportunity to hear from top dive industry professionals on what it takes and why PADI is the way the world learns to dive. So come out and meet great people while learning more about the professional side of Scuba Diving and expanding for knowledge and passion for this sport. Hope to see a great turn out!


Please Call for reservation at 954-420-0009
FREE Kayak Diving Seminar
Here in South Florida, we are able to dive right off the beach. Shore diving opens up a lot of opportunities to dive. Trouble is, there's sand in everything. Not to mention that most good sites are a long surface swim away.
Now's your chance to see how to exploit more of the close dive sites from on top of a kayak. Anything you can do from a boat) spearfishing, photography, deep, wreck, drift) can all be done from a kayak. Seminar also has option of
followed by a pool session on Saturday and open water dives on Sunday for those that are interested. The seminar is free, the pool session is $69, and the entire course is $199 (includes seminar, pool session, open water dives, and kayak rental). If you wish to be certified as a PADI Kayak Diver, there is an additional processing fee.
Come join me for a free one-hour seminar and see how easy it really is. You "old hats" are welcome too;)


Make sure to Call in to Reserve your Spot.
April 24th through April 27th
Wreck Mania is here once again guys!!!!
4 days full of wreck diving.
On Friday morning (the 25th) we'll be diving the Copenhagen (35') and Nursery (35'), and then Rodeo 25 (125ft), and Qualmann Tugs (82'ft) in the afternoon.
Saturday morning (the 26th) we are going to the Wreck site of the Copenhagen (35ft) and the Nursery (35ft) and in the afternoon the Miracle of Life (135ft) and the Sea Emporer (72 ft).
And on Sunday the last day of wreck mania (the 27th) we'll dive Noula Express Wreck (82ft) United Caribbean Wreck (70ft), and Jim Atria Wreck (135ft), and The Tracy (70ft) in the afternoon.


Wreck Diver Specialty Classes will be available to those who are interested.
Please call in and reserve a spot guys!
Call the Shop at (954)420-0009
Dive the Spiegel Grove and the Duane -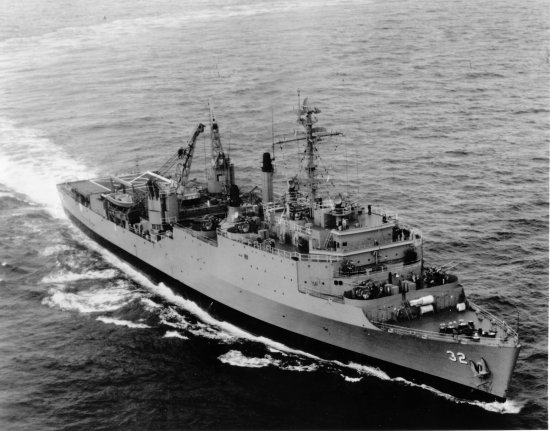 Key Largo trip to Dive Spiegel Grove and Duane Wreck Sunday, May 18th. Come join us to dive the two best wrecks in the
Florida Keys.
We'll be driving down to Key Largo to do two dives. The first dive will be on the USCG Duane a 329-foot cutter, currently sits at about 130'. And the other dive will be on the Spiegel Grove, one of the biggest artificial reef in the world, almost 2 football fields long and sitting upright at 140' of sea water.


The price for the trip will be $79.00. Please call us to make a reservation, space is limited.
An Extra $20.00 gets you as a rider on our Van.


Please be Advanced Open Water Certified with Enriched Air(Nitrox) or a Deep Specialty Certification (or be enrolled with your instructor).


This Trip will sell out fast, so be sure and reserve your spots today.
Call the Shop at (954)420-0009
It's TEC WEEK Time Once Again!
May 26th-May 31st
Well guys here it is our tech week 2014, one week filled with deep wrecks. The week will start on Monday the 26th(pm) with the

Jim Atria

(140'),then on Tuesday the 27th (pm) the

Miracle of Life Wreck

(145'), Wednesday the 28th(pm) will be the

Miller Lite

(164'), on Thursday the 29th(pm) we'll dive the famous

Hydro Atlantic

(172'), Friday May 30st(pm), we'll be diving the

Lowrance

(210'), and to finish off our TEC WEEK we'll be diving the

Sucre

(220') on Saturday May 31st (pm). If you are not yet a Technical diver, we will have classes available.
Please Call the Shop at (954)420-0009
Free Digital Underwater Video Seminar
at Dixie Divers June 13th, 6:00pm
Want to capture the underwater world for an everlasting memory? Want to share the beauty and virtues of the sea with your friends? If so, come out to Dixie Divers digital video seminar! In this hour and a half presentation you will learn the how-to's on underwater videography. You'll learn about using the equipment, and using angles sorts of pictures. This class is great for beginners to the advanced. So come out and Have fun.
Spots are Limited so be sure to save your spot!
Call the Shop for Info and RSVP 954-420-0009
Deerfield Beach Pier Clean-up
Dixie Divers with help of City of Deerfield Beach has arranged to have Deerfield Beach Pier closed on June 14th 2013 from 9:00am until 12:00pm so that divers can maneuver among the pilings with safety. Volunteers are needed to dive the pier and for the land duties such as pulling up the buckets the divers will fill with mono-filament line and lead sinkers and to co-ordinate the surface onlookers. All volunteers can keep as many lead sinkers as they like or you can help by cleaning the beach or by just talking about diving and our local environment. Mono-filament line is a hazard to many sea creatures especially sea turtles and birds who get wrapped up and cannot free themselves. These poor creatures eventually starve so please join us and help clean our local area of this danger to our underwater friends. This is the 6th annual Reef Sweep presented by Dixie Divers. City of Deerfield Beach will keep records of the trash weights and different composition. Dixie Divers will be video taping the divers and volunteers who participate for a DVD that will be given to City of Deerfield Beach and Broward County for their environmental education programs. Dixie Divers has received a recognition for excellence from 2010 PADI Americas for Project Aware Marine Environmental Award. The Pier dive is one of the most fun for local divers because of the variety of creatures and the abundance of life there. Normally closed to divers because of fishing this once a year treat lets us help the environment and dive a forbidden spot all at the same time.
Procedure for All Volunteer( Divers, Snorkelers and helpers out of water)
- Register and Park free at Main Parking Lot. (the one on the side of Fire Station)
- Register 8:00 A.M.- 9:00 A.M.
- Must have C card or Certification Number for Divers and Liability release signed before get in the water.
- Dives are from the Beach
- Bring cutting tools (for mono-filament) snips, scissors, and small rake.
- Unloading in front of the Pier. Any body that wants to park in the Piers' parking has to pay.
- Free event t-shirt to all volunteers.
- Bring family members for the Beach Clean up and help on the top of pier.
Please contact Dixie Divers at (954) 420-0009 for more information.
Dixie Divers has become the
Latest Authorized
PADI TECREC Center
Authorized TecRec Center in our Area!
Dixie Divers has been approved to be the Areas First PADI TecRec Center. This is very exciting news for us and you! We are now offering the following courses, with more on the horizon:
Discover Tec
TEC 40
TEC 45
TEC 50
TMX 45
TMX 50
Tec Trimix 65
Tec Trimix Diver
Tec Sidemount

For questions about any of the above courses check out our website or call us at the shop!
Sign up today and Start Your Training
Call the Shop at (954)420-0009